Weekend warriors deep in the Réserve faunique des Laurentides
It always takes an exquisite plan to explore a new territory. This was the case with a goal to access, and ski, slides deep in the Réserve faunique des Laurentides (Laurentides Wildlife Reserve). We discovered them using Google Earth some years ago and the potential was confirmed by airplane recognition over the summer. A team composed of three Estskiers, Tom, Philippe and Olivier, as well as a good buddy, Jérôme, set up to take on this challenge. This is a report from the successful trip, in almost every detail.
Departure from Montréal and first stop in Drummondville on a Friday evening at 8 pm where Tom, I (Phil) and Jerome meet. Kilometer after kilometer, the plan of the weekend is getting more and more precise. We stop to sleep en route, a little north of Quebec City in a retirement home gradually converted to a hostel. We take this opportunity to prepare the equipment for the next day.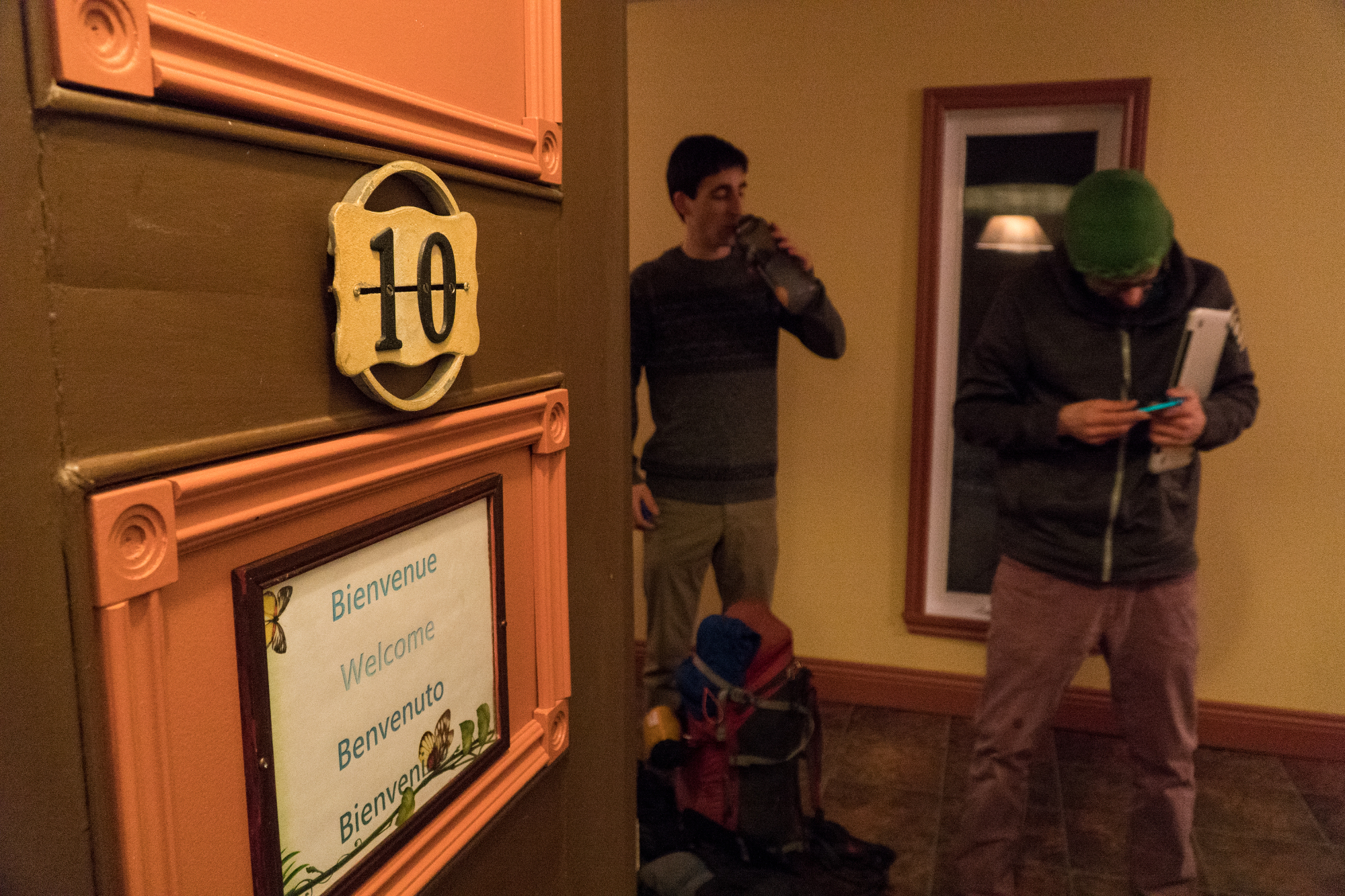 As with every mission, the alarm rings early, around 5 am. It's time to go find the fourth musketeer, Olivier, in the parking lot where we put the skins on. The goal will be to ski slides that have been in our sights for a few years now. Given the lengthy approach, we decided to sleep one night on site to have the chance to really enjoy it.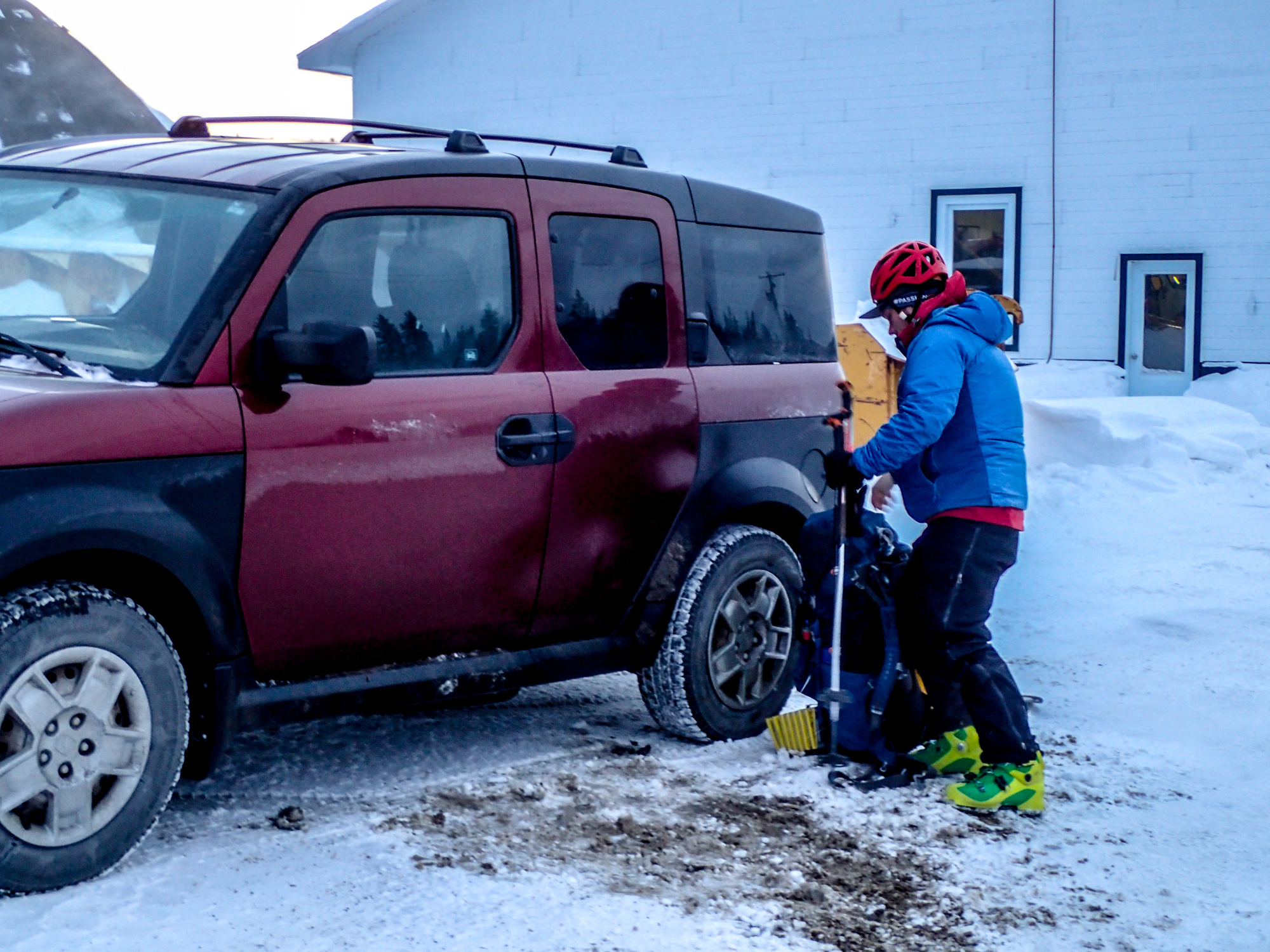 The first miles are done in skiing down with a little more than 650 feet (200 meters) difference in altitude. It surprised us pleasantly with some nice turns.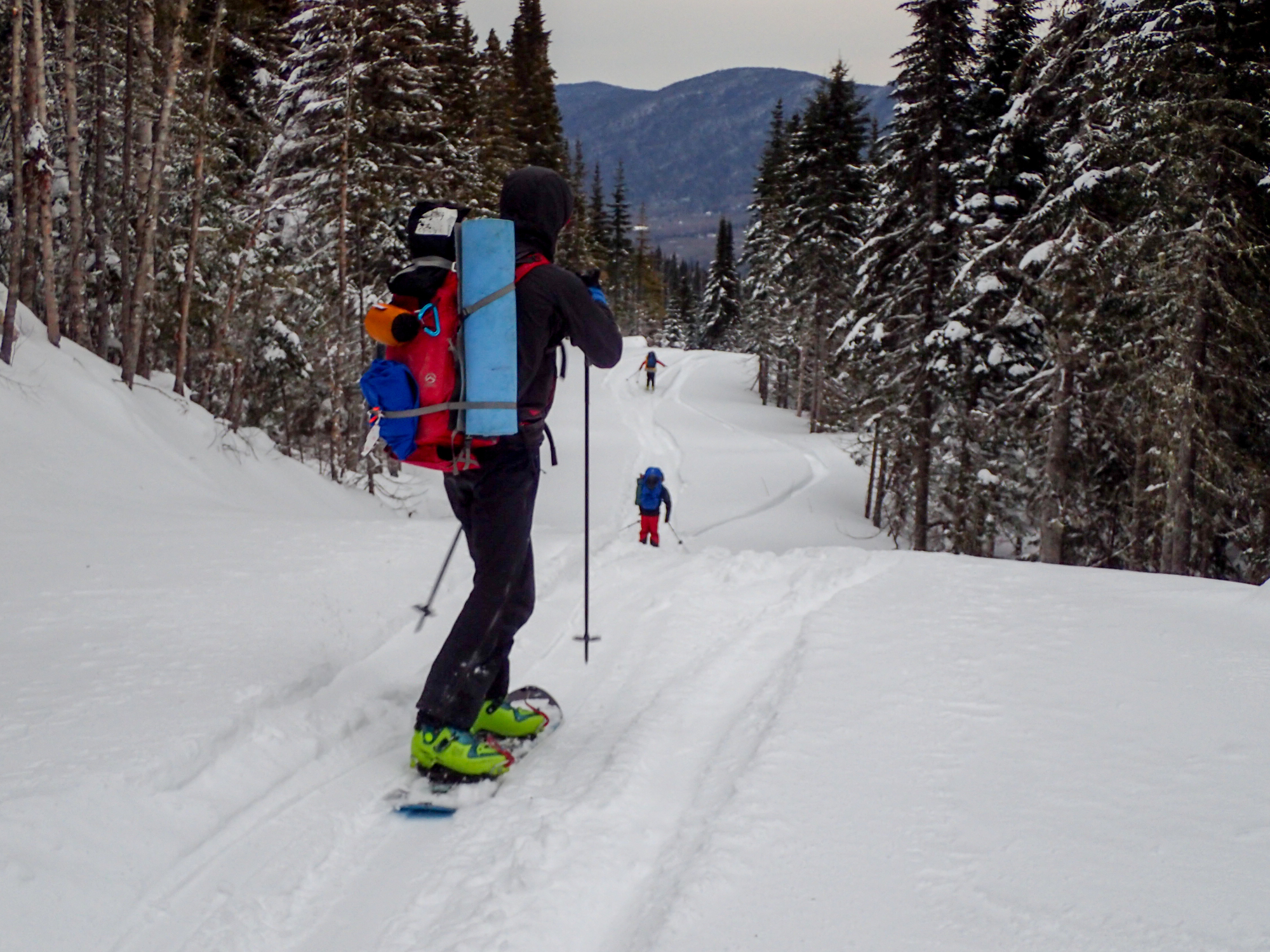 We then put the skins on a logging road for a while. The final part of the approach required to climb in a creek with some open waters in several places to reach the slides. Good news, nobody took a bath (except Tom's skis on the way back). True to our habits, we did not count the number of branches we got in the face. Despite this, the approach lasted four hours, which we consider a success because of the uncertainty with travelling through bushwhack.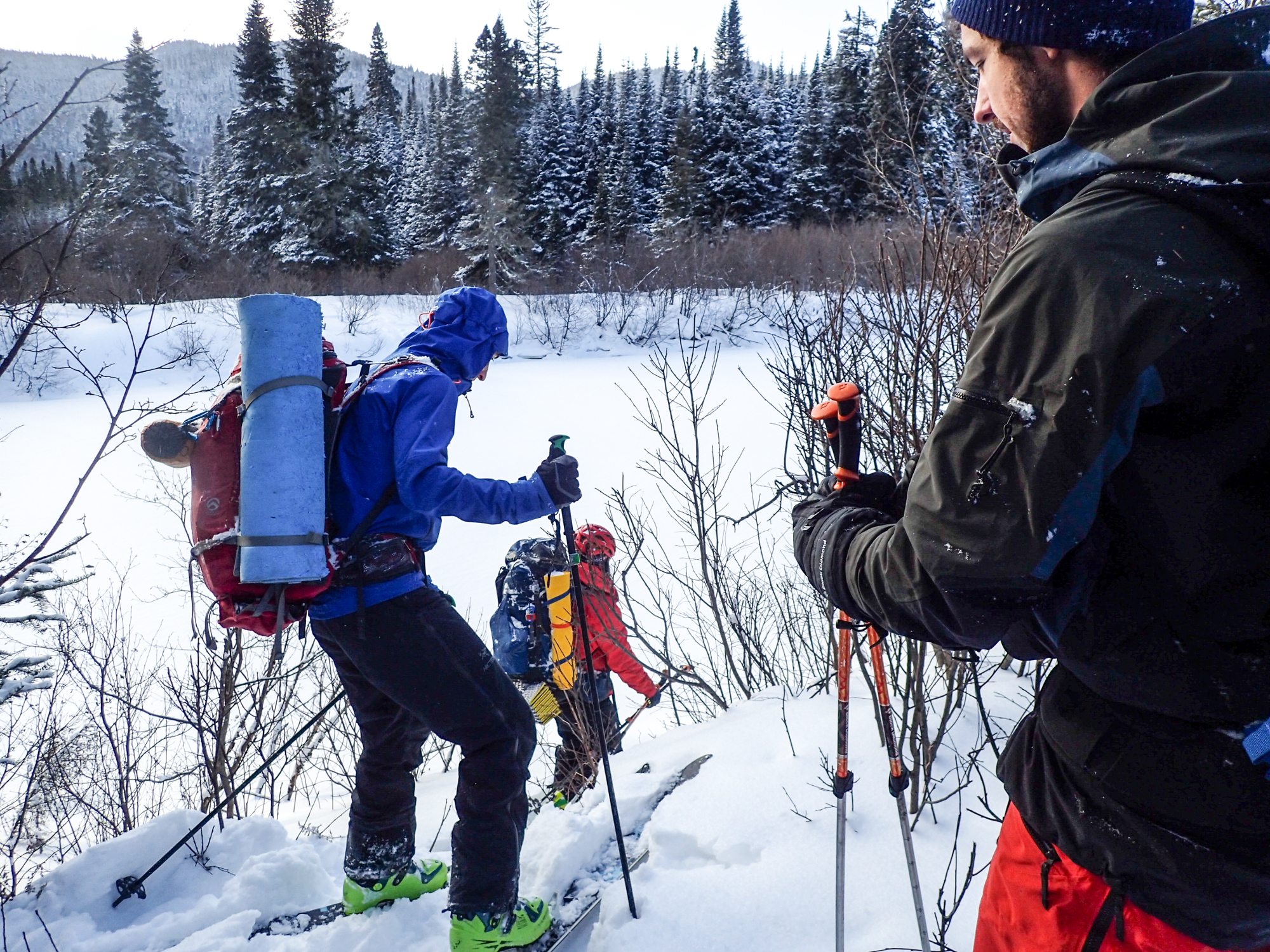 Upon arrival at the first slide, we quickly explored the site, chose our campsite and started our first climb. We skied a base of about one meter (3.28 feet) of snow. Although, in some places in the slide there was less than a foot, the latter being heavily exposed to the wind.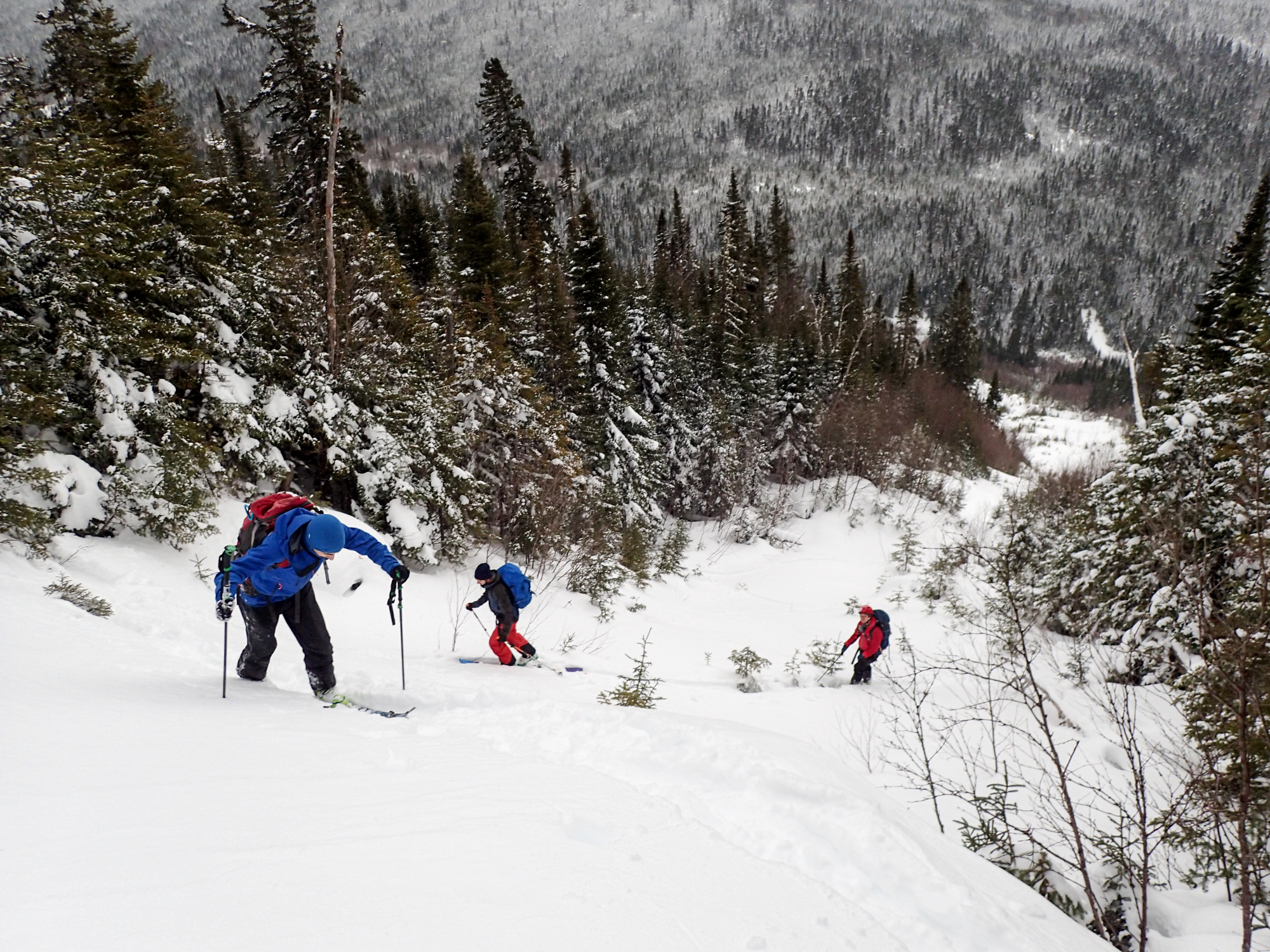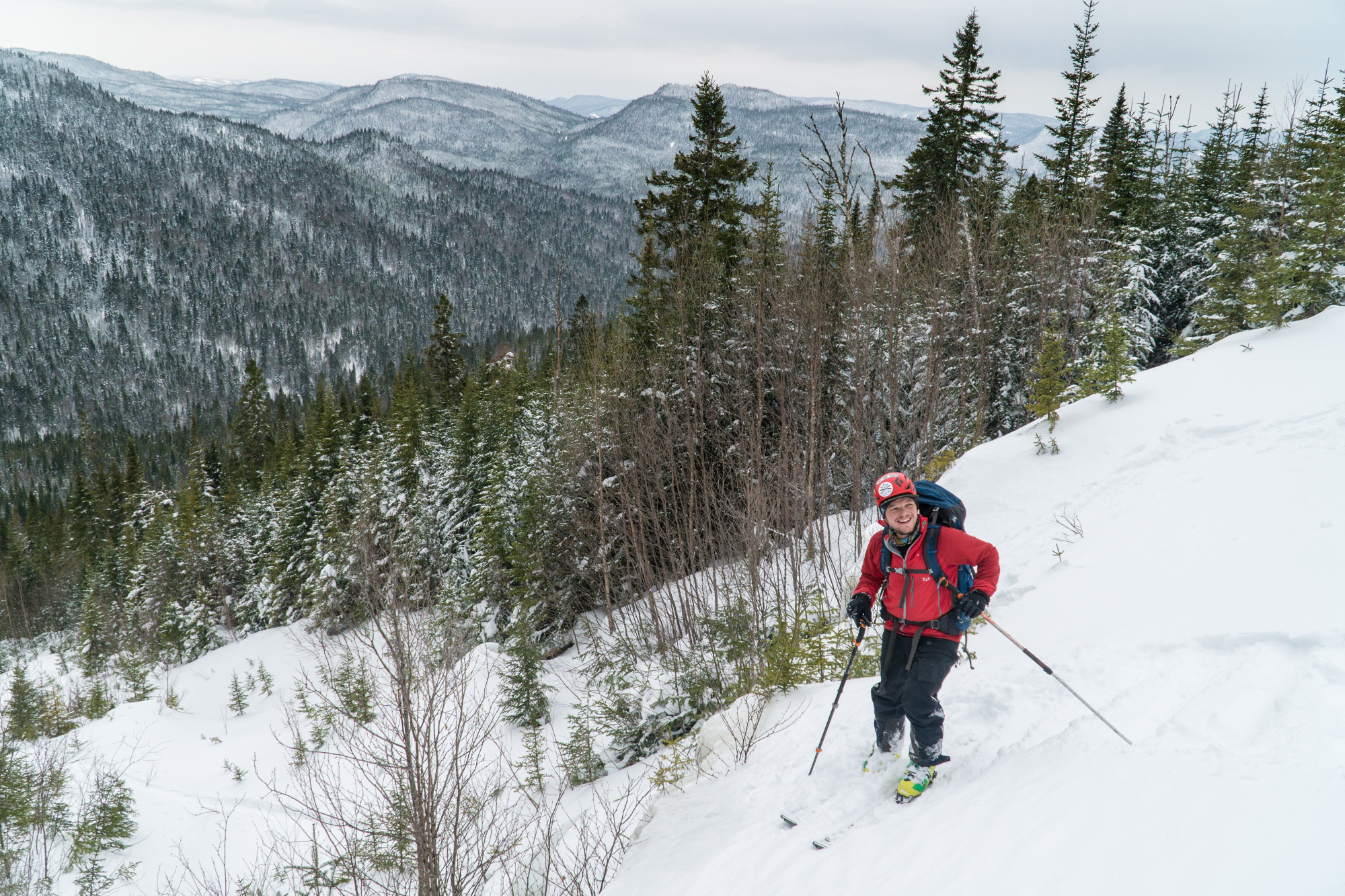 First descent: 650 vertical feet (200 meters) on a very thin crust of sun, still fun to get down on skis after this much effort. The terrain is rather tight at the top, steep in some sections, then opens about halfway down.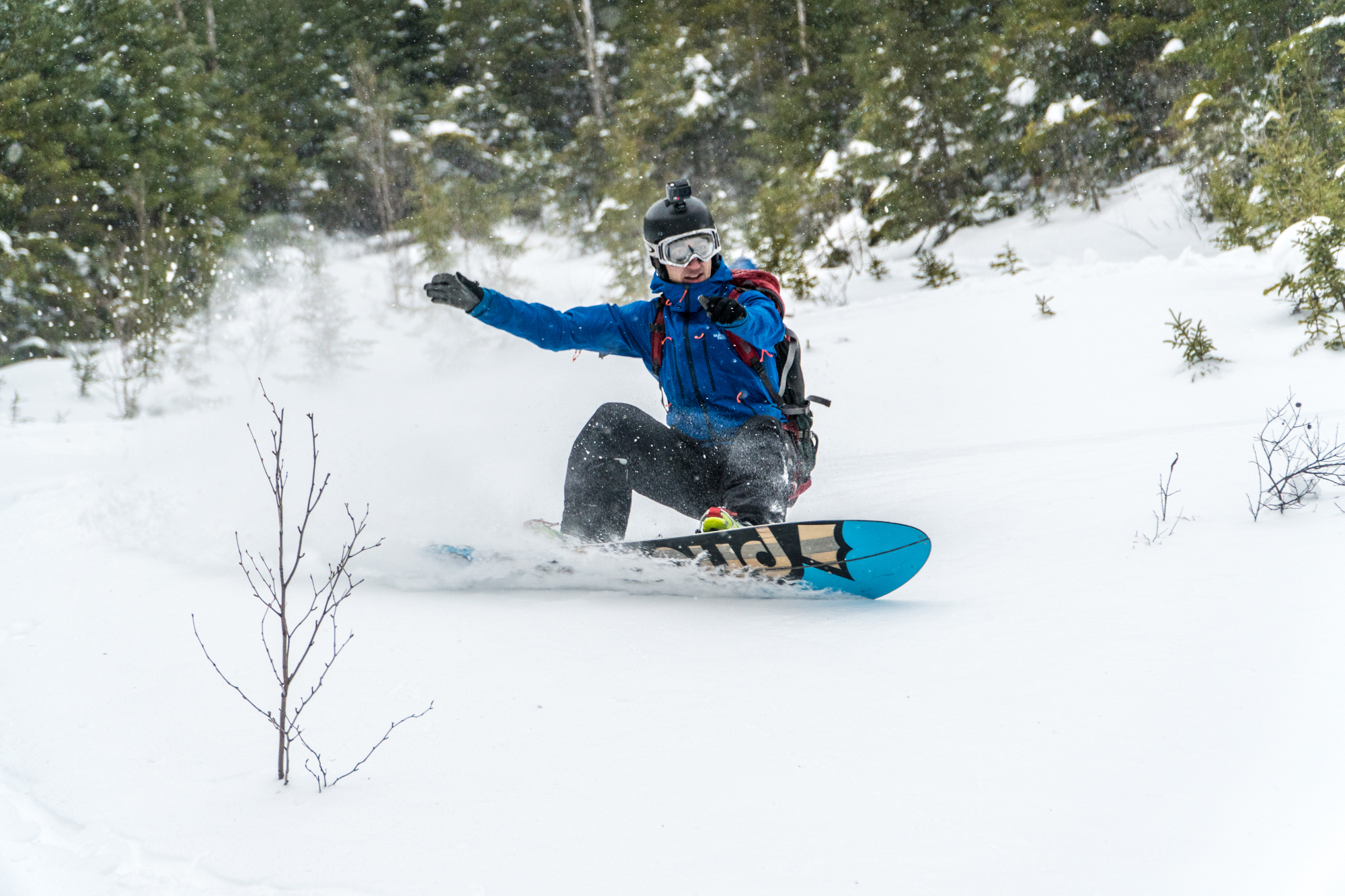 Second climb, second descent, in another slide before calling it a day. We have to set up the camp before being able to relax with some well-deserved threats.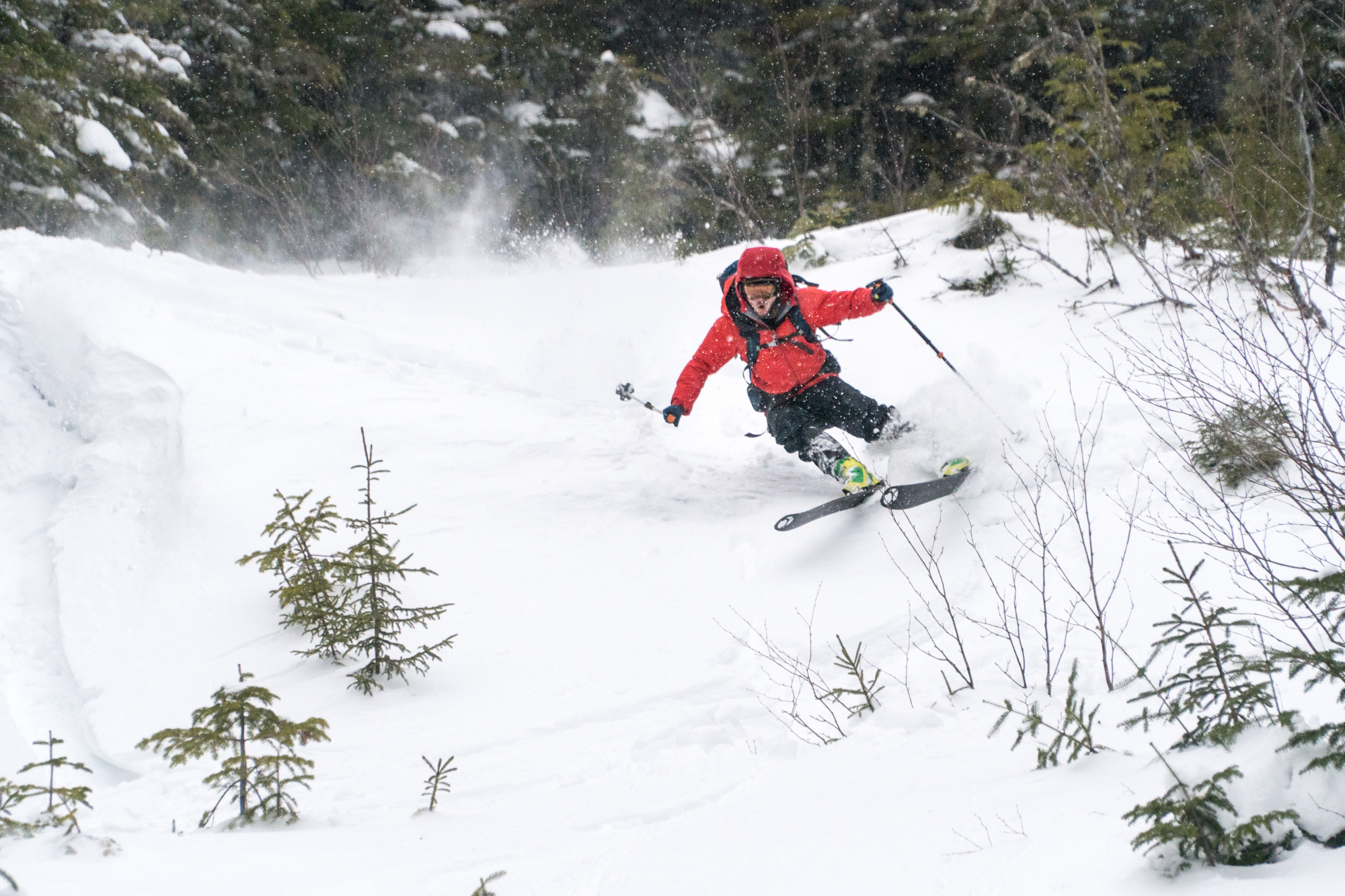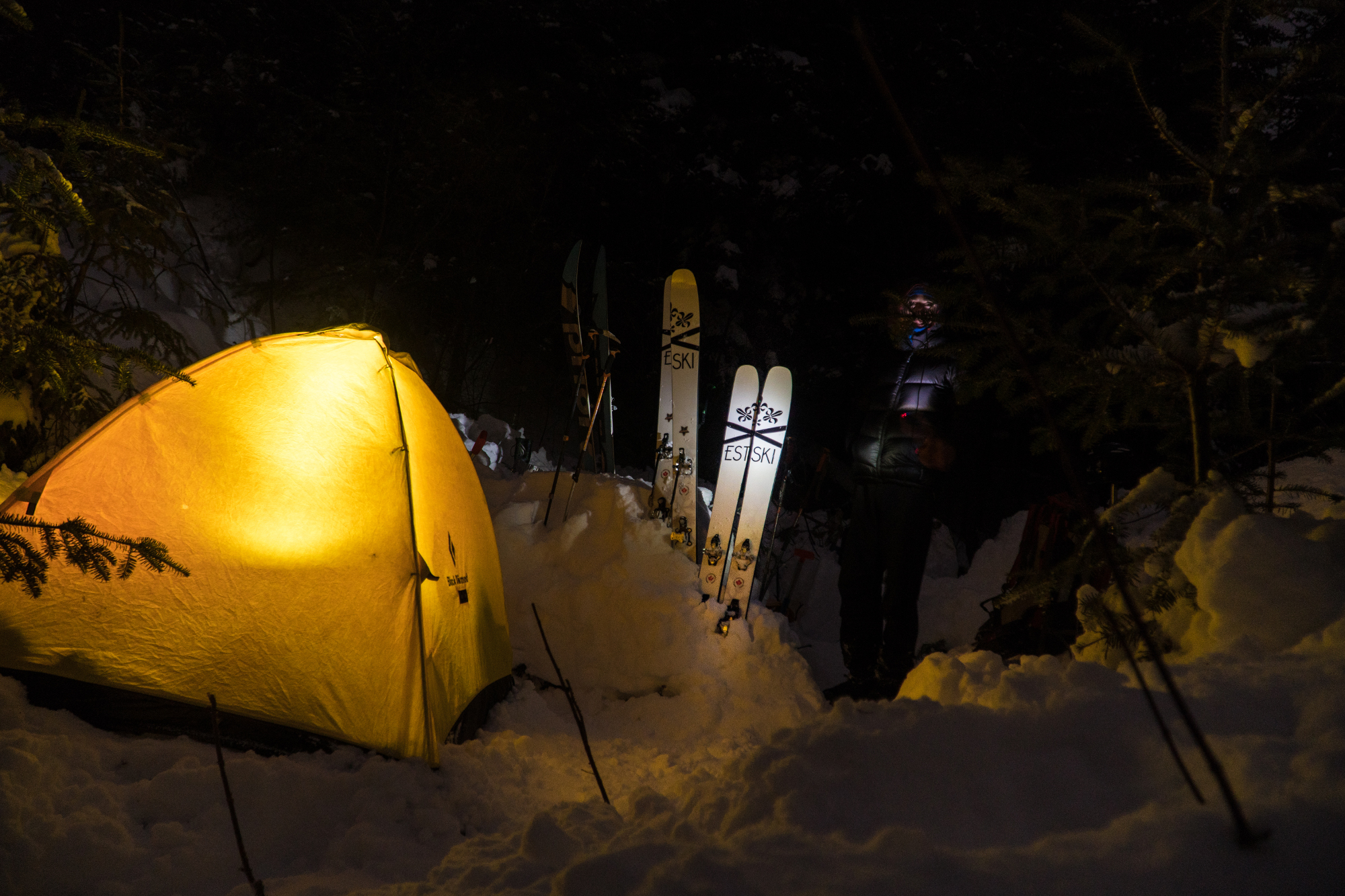 When we wake up on Sunday morning, a nice surprise awaits us. It starts to snow 1 inch (3 cm) an hour, enough to bury the tracks we made the day before. We attack a new slide in this dry powder. A pure delight.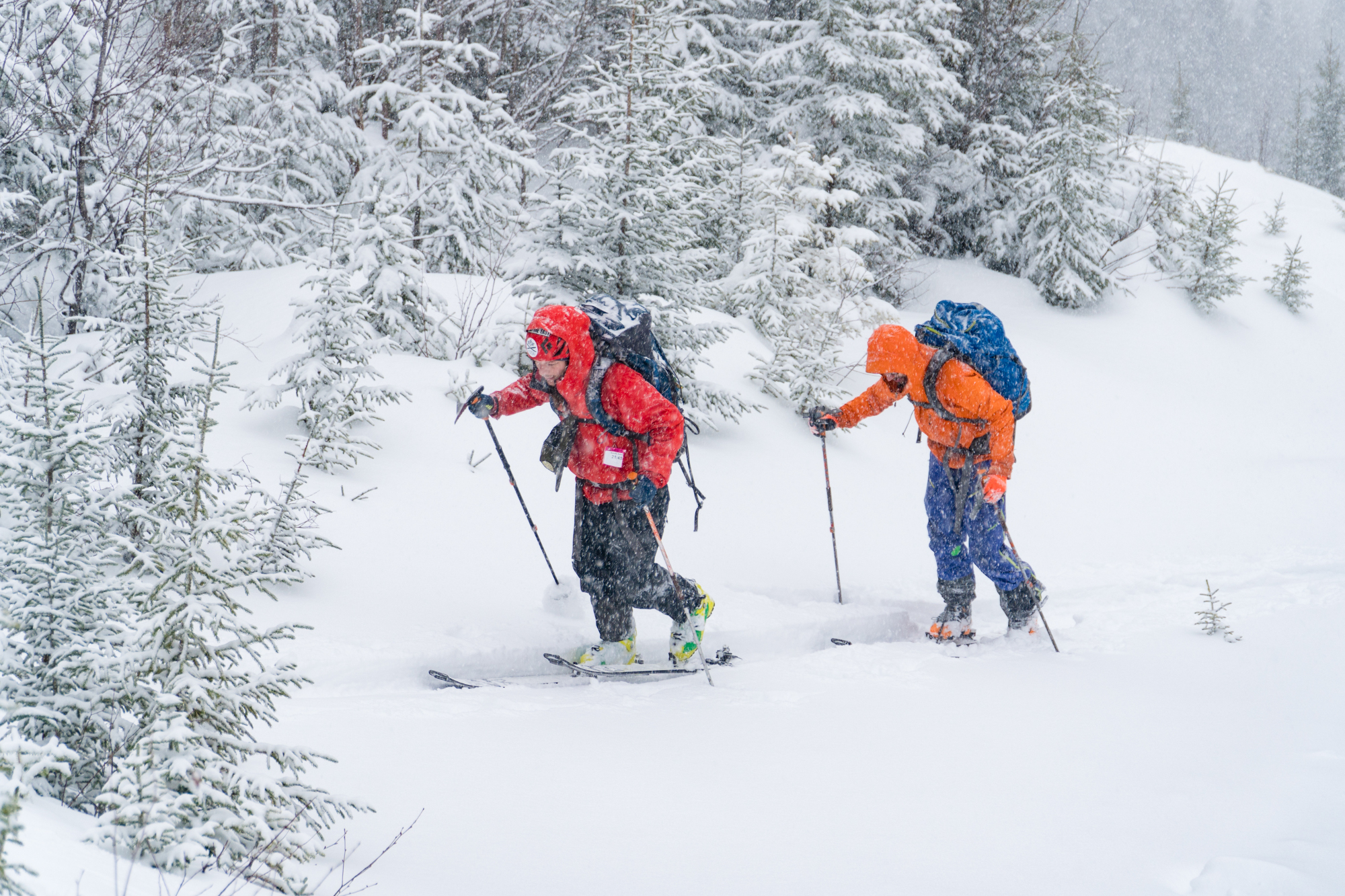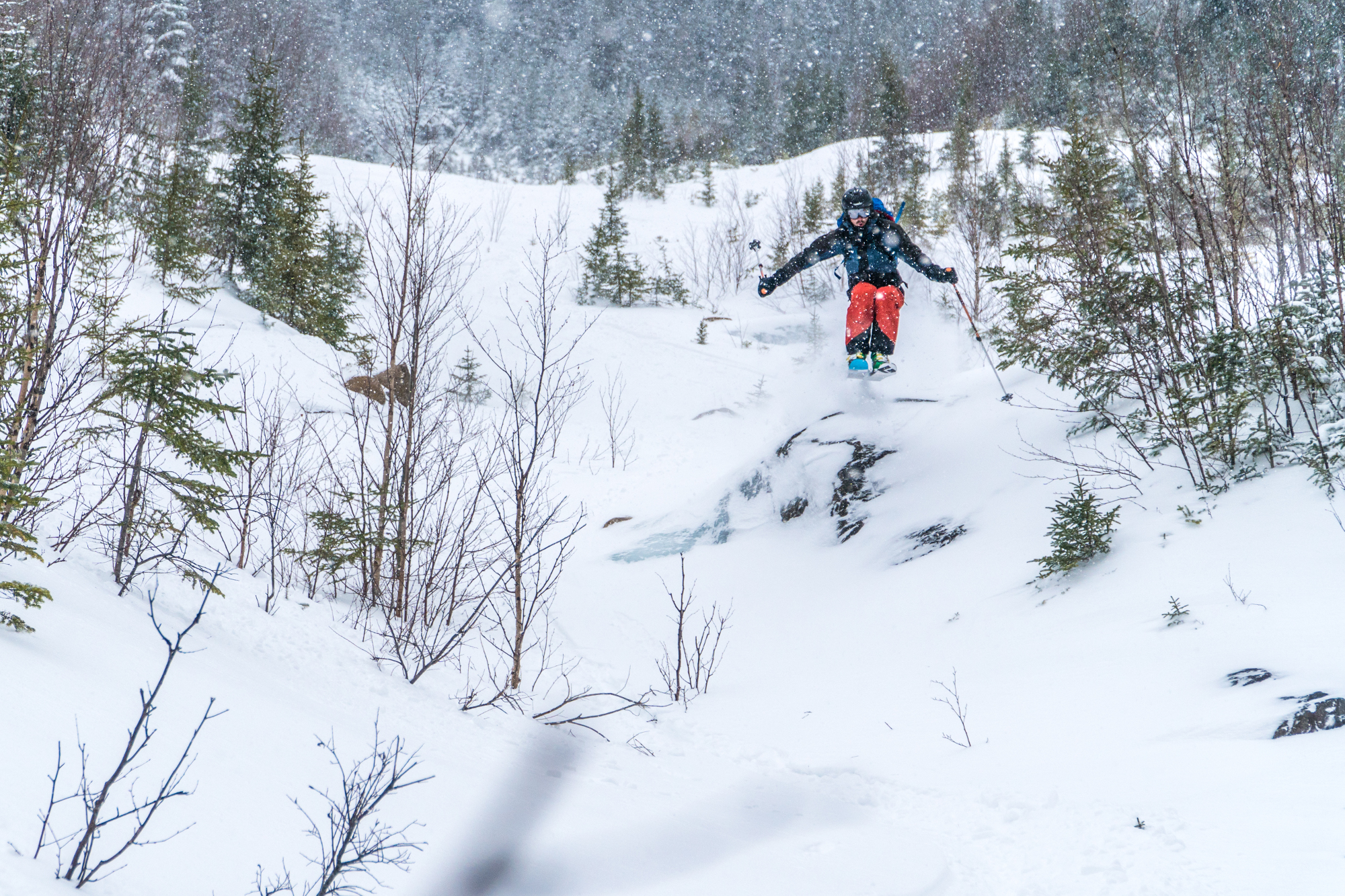 Before dismantling the camp, Tom and Jerome decided to go on a quest for the most photogenic stash of the entire Laurentides Wildlife Reserve. Unlike the weekend in general, this part was "a failure", not getting the ski porn they were looking for.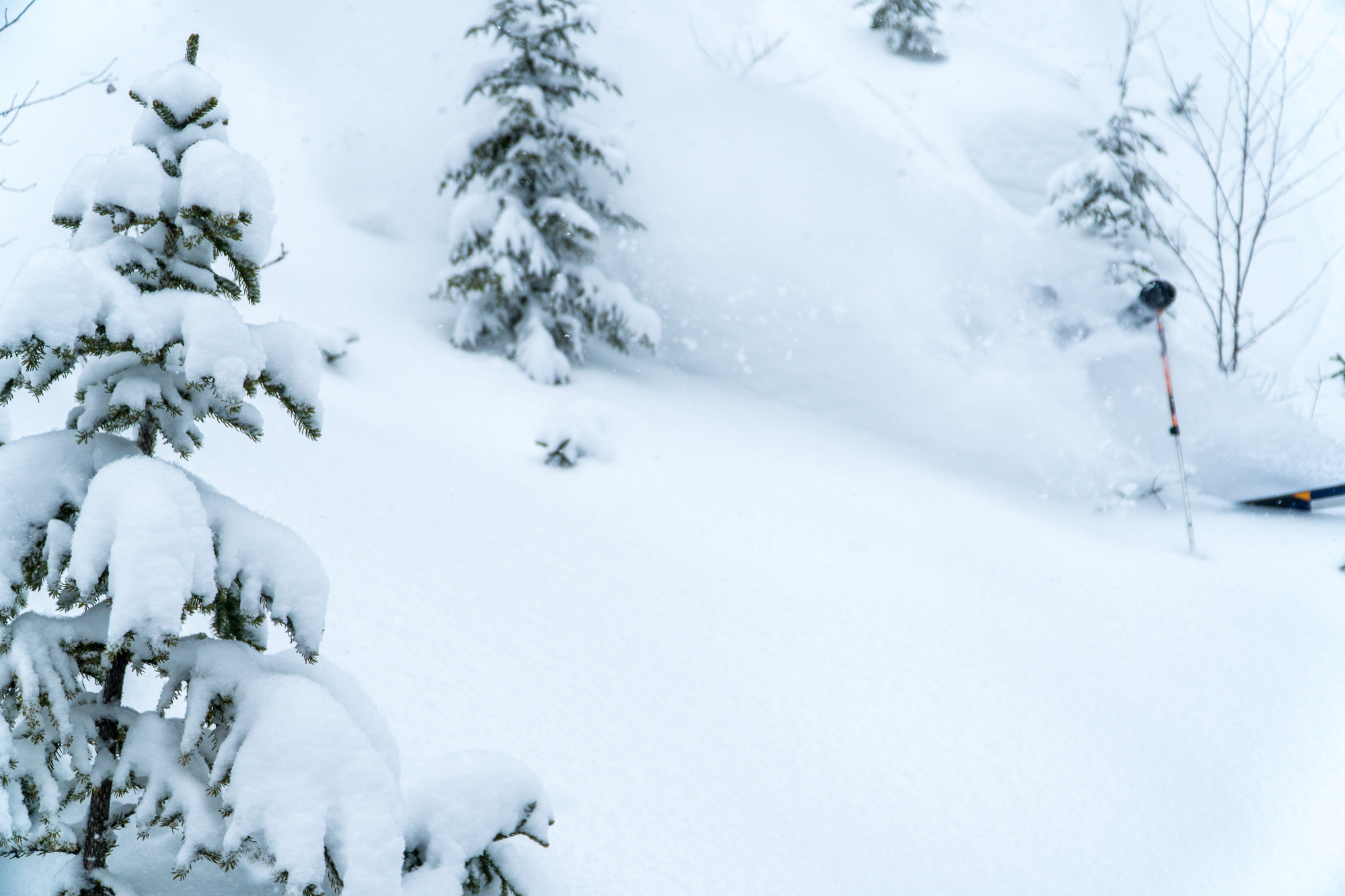 As a well-crafted plan, we pack our gear to start the way back to the car. A beautiful weekend of exploration for a total of 23 kilometers (14.3 miles), 1300 meters (4265 feet) of vertical, 10 cm (4 inches) of new snow and dozens of face shots!